~Please see our "Sign Up" tab for required forms for registration~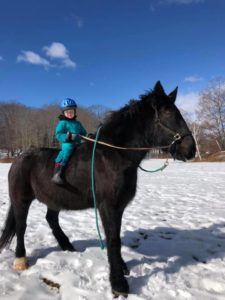 MINI CAMP

– for (3 – 6 year olds) $150.00 per M-TH, $250.00 per M-F, or $55.00 per day; Available Monday, Tuesday, Wednesday and Thursday for Off-Island Campers; All Dates Below Available for On-Island Campers
July/August- half days
July: 5-8, 12-15, 19-22 & 26-29
August: 2-5, 9-12, 16-19 & 23-26
OFF-ISLAND CAMPERS –
Mid Day transport of campers is the responsibility of the family.
Portland boat departure is 7:45am, suggested drop off time is 7:30 to ensure time to purchase tickets and meet councilors. Boat arrives back to Portland 1:00pm.

ON ISLAND CAMPERS-
All Dates Provided Available
Choice of drop off at Island Boat Dock at 8:05am or at pasture at 8:30am.
Pickup after camp is at ballfield at 12:15pm
Description:
"Mini" Camp includes: arts and crafts, hands-on horse education, organized games and activities. Please bring a bike helmet (only if you have one)