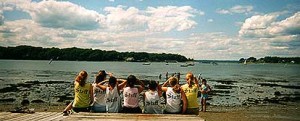 Camp Staff
Sarah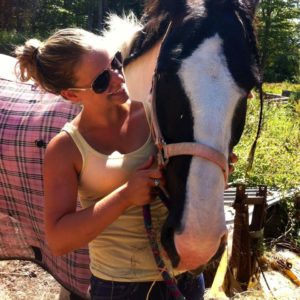 William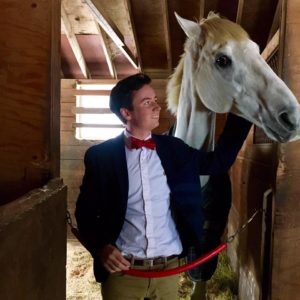 Lena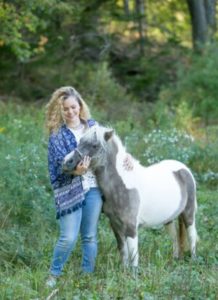 Molly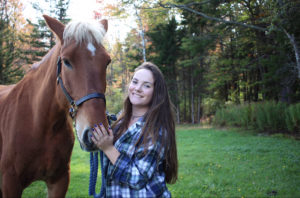 Jules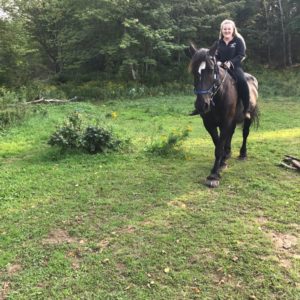 Ellie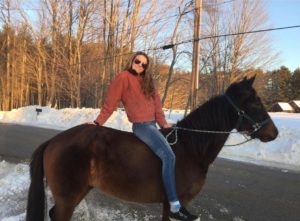 Annie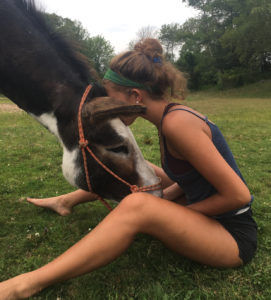 Emma
Izzy
Previous Staff:
Rory
I'm a senior counselor here at Horse Island Camp and I've been personally aware of the high quality summer horse program since 1998. I love the gentle stable that operates here and the wide variety of outdoor activities presented here each joyus summer. Though a close second would definitely be the sun splashed afternoons on the beach or in a kayak. I've been outdoors my whole life and know a great deal about forest survival techniques as well as aquatic rescue programs. In my opinion I believe this to be the most all inclusive horse camp I have ever encounterd . I've been familiar with these magnificent animals ever since Jeanie began aquiring her friendly herd in '98 and I have also come to understand the loving dedication involved with maintaining the horse's habitat. So in conclusion I would just like to say, this camp rocks my socks!!!!!!!!!!!!!!!!!
Katie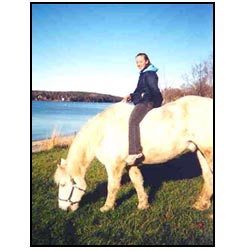 Hello Everyone!! My name is Katie. I have been riding and showing since I was six. My experience is well rounded in jumping and dressage and I am currently in the process of becoming a certified riding instructor. My horse Big John is used in the camp. I also love Liberty, we have become so close after he came to college with me to compete on the equestrian team. I would like to think that I have great sense of humor and a very can do attitude! I will be the counselor on the ferry in the mornings, can't wait to see you there!!!!!
Marcus
I am certified in life guarding.  My favorite horse is Big John.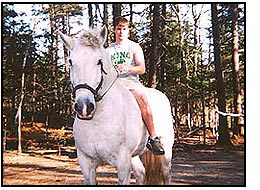 At camp I help run kayaking, kickball, dodgeball, etc. And I really enjoy beaching it in the afternoon.
SEE YOU ALL AT CAMP!!!!!!!!!!!!!!!!
Ali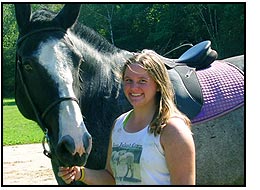 My Name is Ali. In this picture I am with Big John. I've been working at horse camp for 3 years, and I absolutely love it!! My favorite horses at camp are Liberty, and Big John. What I love most about camp are the all of the fun activities that we do, from horseback riding, to going kayaking, to playing a game of kickball in the field, to arts and crafts in the morning. Everything we do is always fun, and creative! I hope to see you at horse camp!
Annie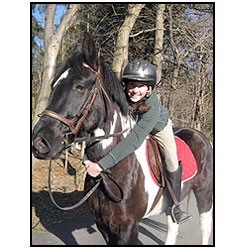 Matthew
Gabe
Meghan
Alex